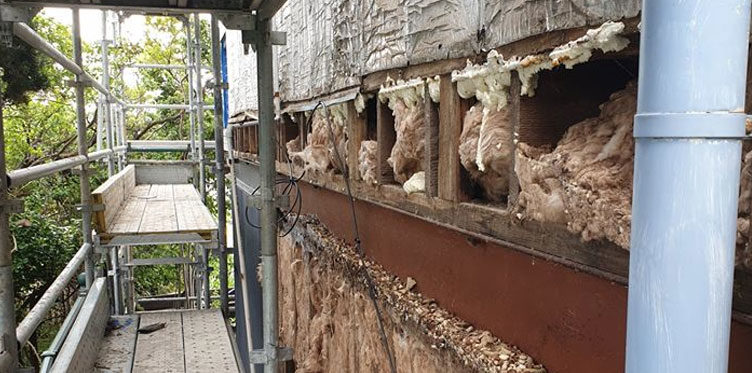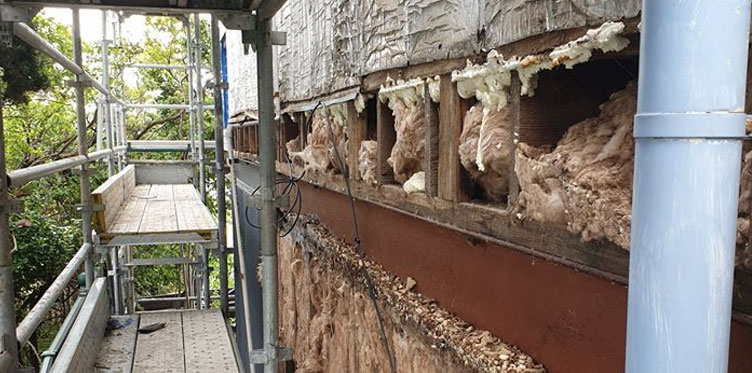 Asbestos Wall Removal
Up until about 1987, and especially during the middle of the 20th century, there were many homes built in Melbourne and across Australia that used sheeting made of asbestos cement to form the walls of the property. The strength of asbestos as a naturally occurring fibre, combined with its insulation properties, made it a very popular material to use for the walls of homes. Of course, these days we are aware of its carcinogenic properties and the many health problems these can lead to. Although the presence of asbestos might not be a factor in newly constructed properties these days, many of these fibro-homes still exist and can potentially pose health risks to those living on or near the property. To minimise the risk of exposure to this harmful substance for everyone, we recommend employing the asbestos wall removal services of Aussie Asbestos Solutions.
Aussie Asbestos Solutions specialises in complete asbestos removals in Melbourne and across the Mornington Peninsula. The asbestos wall removal process must always be carried out by a trained and licensed professional with the necessary equipment and know-how to minimise risk to themselves and others. All of our processes adhere to strict legal and environmental regulations so you can feel total confidence in your safety. Though we never wish to inconvenience you for any longer than necessary, we nevertheless ensure that all traces of asbestos are removed and cleaned up before allowing you back in the house.
If you require asbestos wall removal in Melbourne, get in touch with Aussie Asbestos Removals today. contact us online or call 0410 336 410.