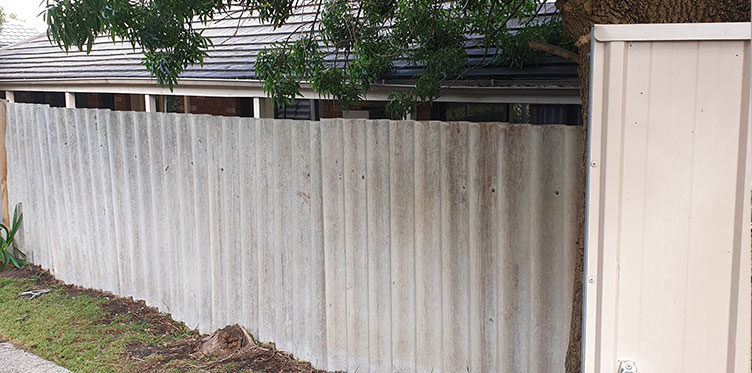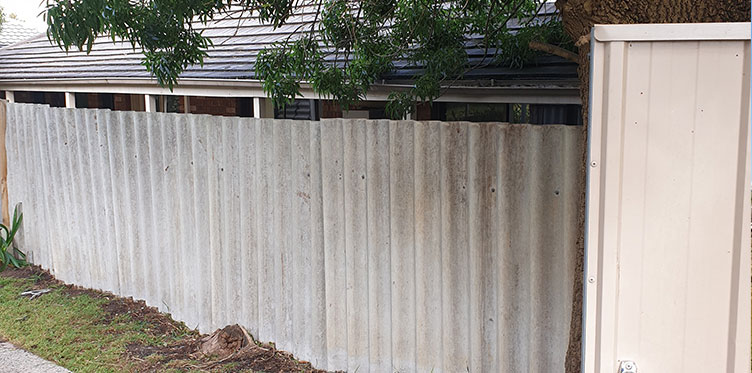 Asbestos Fence Removal
Do you have a corrugated cement fence dividing your home from your neighbours? If it was built between 1950 and 1985, it's possible that it might contain asbestos – and if it does test positive for the harmful substance, it should be removed. Up until the mid 1980s, many domestic fences were built using corrugated fibre cement sheeting called Super Six, which featured asbestos. After 1985, they switched to a much safer non-asbestos cellulose fibre to make the corrugated sheeting, which they named Hardifence. Because the two forms of fencing look quite similar, it is possible that many across metropolitan Melbourne might still contain asbestos. If you're unsure what your fence is made from, Aussie Asbestos Solutions can test it and, if necessary, provide asbestos fence removal.
Asbestos fence removal protects not only yourself and your family, but also the neighbours that share the fence with you. Our experienced team of professionals possess the experience, know-how and the equipment to safely remove and dispose of any hazardous materials in a manner that complies with strict legal and environmental regulations. All of our processes are designed to cause the least possible amount of risk to your family and to the planet.
Proudly servicing areas as widespread as the Mornington Peninsula and metropolitan Melbourne, if you need testing or complete asbestos removal on your property, get in touch with Aussie Asbestos Solutions today. contact us online or call 0410 336 410 if you would like further information on our services or would like to make a booking.